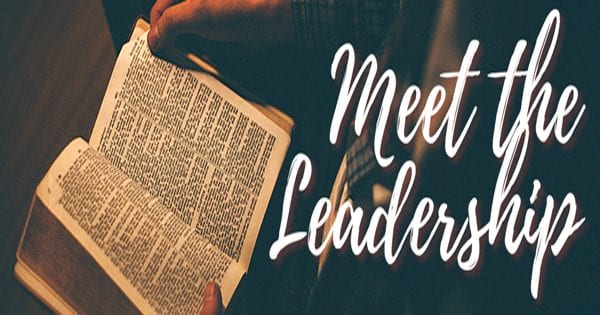 Vista Ridge UMC Servant Leadership Council - 2022
---
Lead Pastor (ex-officio/non-voting)

Rev. Ashley Anne Sipe

Lay Leader (ex-officio)

Stephen Greenwade

Lay Member to the Annual Conference (ex-officio)

Angie Christoffersen

Relationship with God Team Leader

Claudia Rose

Relationship with Each Other Team Leader

Hillarye Hightower

Relationship with the Community Team Leader

Carolyn Simpson

Chair of Trustees

Javier Saenz
At Large (finance representative)

Barry Sykes

At Large (SPRC representative)

Dianna King
---
Six-Month Update
---
Our newly formed Servant Leadership Council (SLC) has been leading the church for the past six months and wanted to share highlights of their work with the congregation.
Held a retreat in January to revisit the basics of the new church structure and the responsibilities of each member. Everyone agreed to abide by the SLC covenant.
Reviewed projected giving, reduced operational expenses, and approved the 2022 church budget.
Improved the monitoring of the church's financial status for better decision-making. Giving and expenses are reviewed monthly.
Created work teams to address specific ongoing needs of the church. These include building maintenance, landscaping, community outreach, worship, and congregational care.
Approved the purchase of a freeze and water protection system for the building. The equipment will be installed at the end of this month. (Funding source: capital funds)
Represented the church at a laity meeting with the Bishop that was attended by three SLC members.
Approved an equipment purchase to enhance livestream capabilities for worship services. (Funding sources: capital funds and interest earned on the funds for the past three years)
Approved modifications to the chancel area, including the painting of the back wall in the sanctuary.
Represented the church at Annual Conference with attendance by three SLC members.
Developed a vision and new core values for the church, a new tagline, and a new church logo, which is currently under development. The rollout will begin Sunday, October 2, with a new worship series.
Approved credit card authorization for the Lead Pastor, Business Administrator and Director of Family Ministries to eliminate the need for staff to use personal funds and request reimbursement. Receipts are to be submitted within 10 business days.
Took measures to appreciate church staff.
Endorsed the recommendation to hire Colin Craft as Director of Family Ministries to lead youth and children's ministries.
A list of SLC members and meeting minutes are posted online. Please reach out to SLC Chair Stephen Greenwade at [email protected] if you have any questions.
---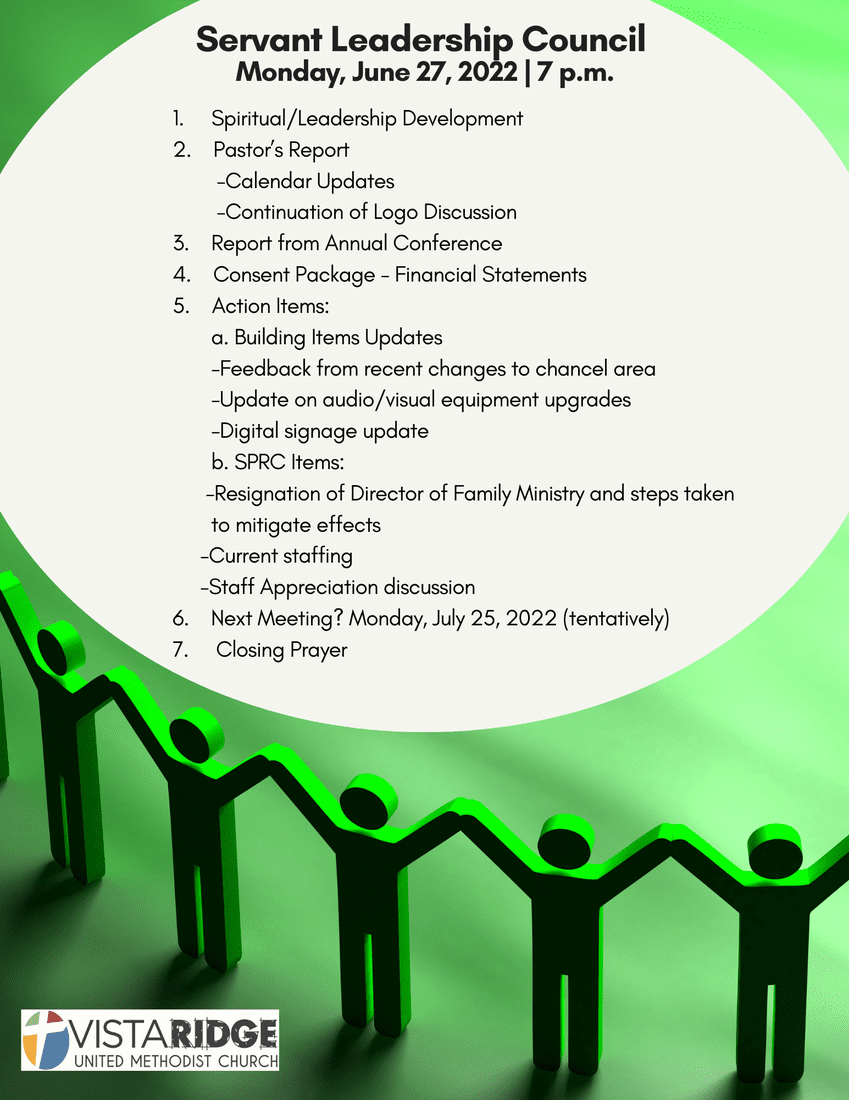 Meeting Minutes
Servant Leadership Council meeting minutes are available for download below.