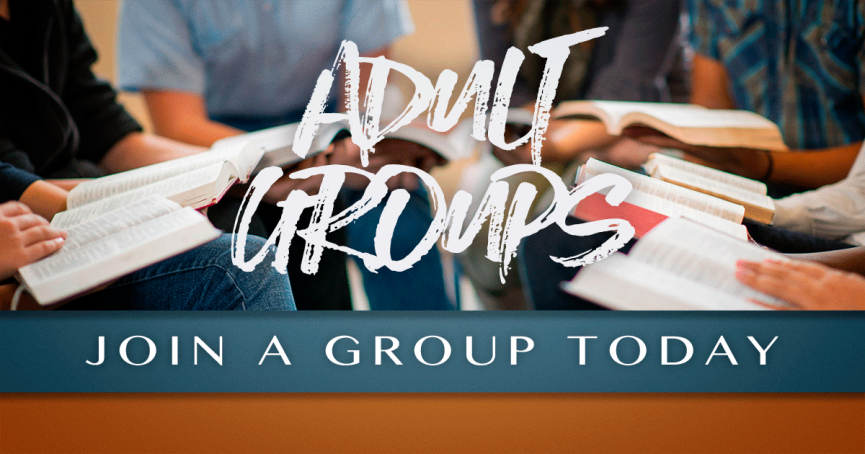 Connect in a small group setting to get to know others and grow stronger in your faith journey. We would love for you to join us!
Contact the church office, [email protected], to connect with a group.
---
Into the Word
Sundays |10 a.m. | Room 119
This inter-generational class focuses on a book from the Bible and discusses its meaning both within the biblical context and in contemporary life. There is no advance preparation, as participants read the scripture together, followed by asking questions and listening to each others' comments and interpretations. Jackie Lamb leads the group discussion.
Current Study | The Faith of a Mockingbird by Matt Rawle
Study Starting September 4 | Signs and Wonders: A Beginner's Guide to the Miracles of Jesus by Amy-Jill Levine
---
Vista Forum
Sundays | 10 a.m. | Rooms 121-122
This group meets Sunday mornings to discuss issues for Christian development. Participants enjoy studies that apply Christian scripture to real life. The group is led by James Kunke.
Current Study | The Big Picture: Seeing God's Dream for Your Life by Jevon and Nicole Caldwell-Gross
---
Christian Dedication
Sundays | 10 a.m. | Room 123
This Bible study group looks through the eyes of John Wesley, taking scripture and discussing real-life application of what is read in the Word. The group, led by Sheree Bizzell, uses a quarterly Bible study from Cokesbury.
---
Connection Time
Sundays | 10 a.m. | Rooms 108-109
This Sunday gathering allows parents to enjoy a cup of coffee and chat with others about topics of interest.
---
Bible Journaling
Sundays Starting September 11 | 1 p.m. | Rooms 121-122
Like to doodle or craft? Discover a new way to spend time in scripture through adult Bible journaling. Learn different techniques and mediums such as colored pencils, crayons, watercolors, acrylic paints, glitter, stamps, stickers, stencils, fabric, scrapbook paper, washi tape, and more. There is no artistic talent needed to participate. The group is facilitated by Julia Sykes.
---
Open Door
Tuesdays | 7 p.m. | In-Home Gathering
This group of mixed-age adults meets weekly for a variety of studies focusing on spiritual disciplines. Participants enjoy video-based learning and decide on future studies as a group. Stephen Greenwade leads the studies.
---
Sisters in Christ
Wednesdays Starting September 7 | 9:30 a.m. | Rooms 121-122
This mid-week women's group studies a variety of topics and books and meets for lunch afterward. There is an online opportunity to participate via Zoom. The group is led by Barbara Sepdham.
Current Study | Second season of "The Chosen"
---
Harvesters
First and Third Saturdays of the Month | 10 a.m. | Virtual Gathering
Harvesters is a group of retirees who seek to continue their faith journeys and grow in relationship with Christ through this seasoned stage of life. The group is led by Jackie Lamb and discusses one chapter of a book per session, along with other current events.
Current Study | Anxious for Nothing: Finding Calm in a Chaotic World by Max Lucado
---
Classic Women
Second Saturday of the Month | 10 a.m.
This group of women aged 50 and older celebrates and supports each other through Christian fellowship and local mission projects. Activities include guest speakers, special luncheons, local mission projects, congregational support, and visits to places of interest. Nancy Kenyon organizes the group.