VBC Canned Meat Challenge Generates 799 Cans!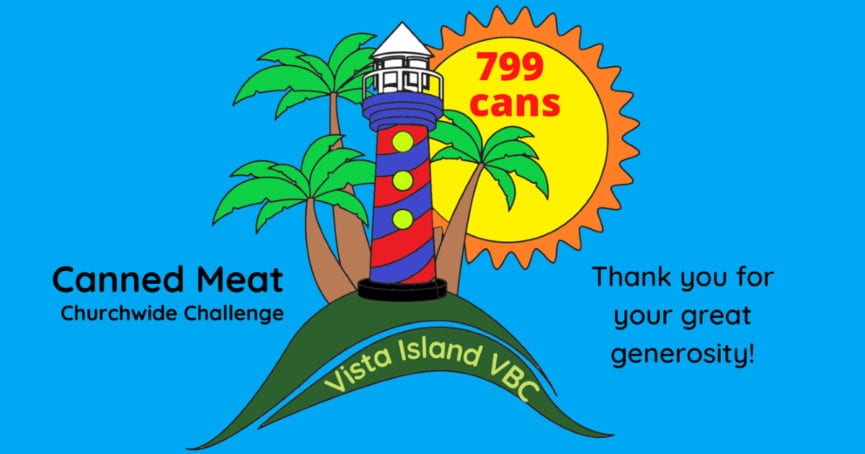 Thank You for Your Great Generosity!
Thanks to the generosity of our congregation, our Vista Island Vacation Bible Camp finished its four-week canned meat challenge with 799 items donated. This is an average of 200 canned meat items provided to the Christian Community Action Food Pantry each week!
While the total fell a little short of the ambitious 1,000-item goal, our Vista Kids are extremely thankful for the compassion and generosity shown by the congregation.
Our church supports the CCA Food Pantry year-round by helping to fill the canned meat aisles for the angel shoppers. Leave donations in the designated grocery cart near the front doors of the church at any time.